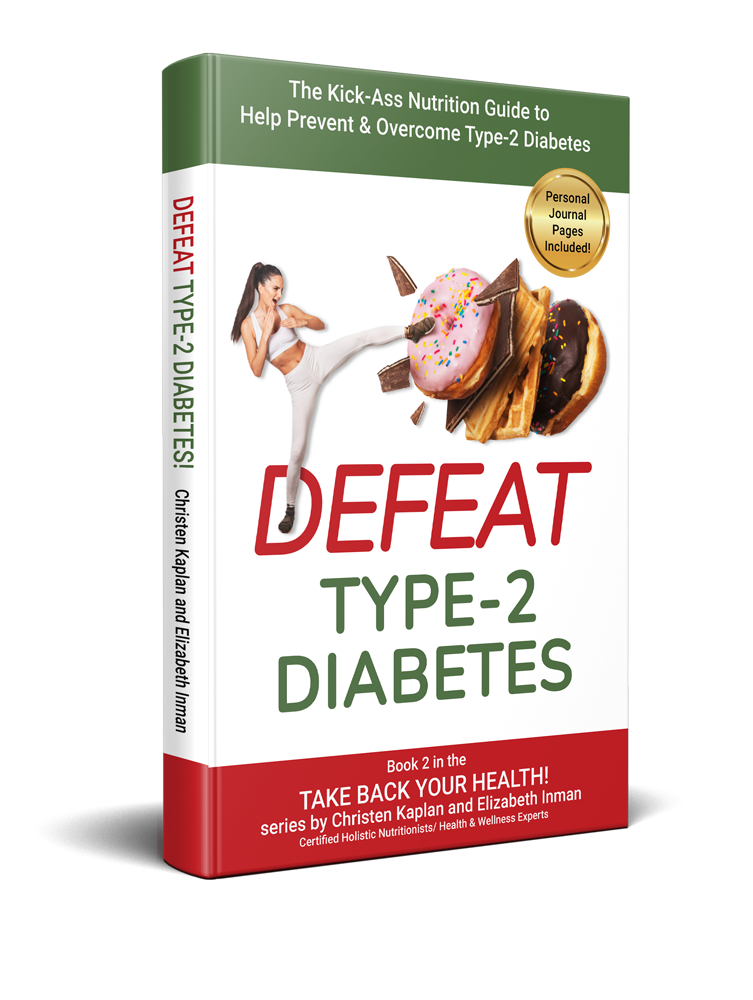 The Kick-Ass Nutrition Guide to Help Prevent and Overcome Type-2 Diabetes (Take Back Your Health!)
In the United States, more than 130 million adults are suffering from either pre-diabetes or diabetes. Over 95% of those diagnosed with diabetes are type-2 diabetics. These people are more than faceless statistics. They are our mothers, fathers, sisters, brothers, children, friends, coworkers, and neighbors. This is a tragedy of epic proportions.
Certified Holistic Nutritionists and Wellness Experts, Christen Kaplan and Elizabeth Inman share personal stories and easy-to-understand information about how food choices affect every organ, every system, and every cell in the body. This book clearly explains how to go beyond self-imposed limitations to be your own advocate and defeat type-2 diabetes — all in a relatable anecdotal discussion that makes us think about the important role of food in our lives.