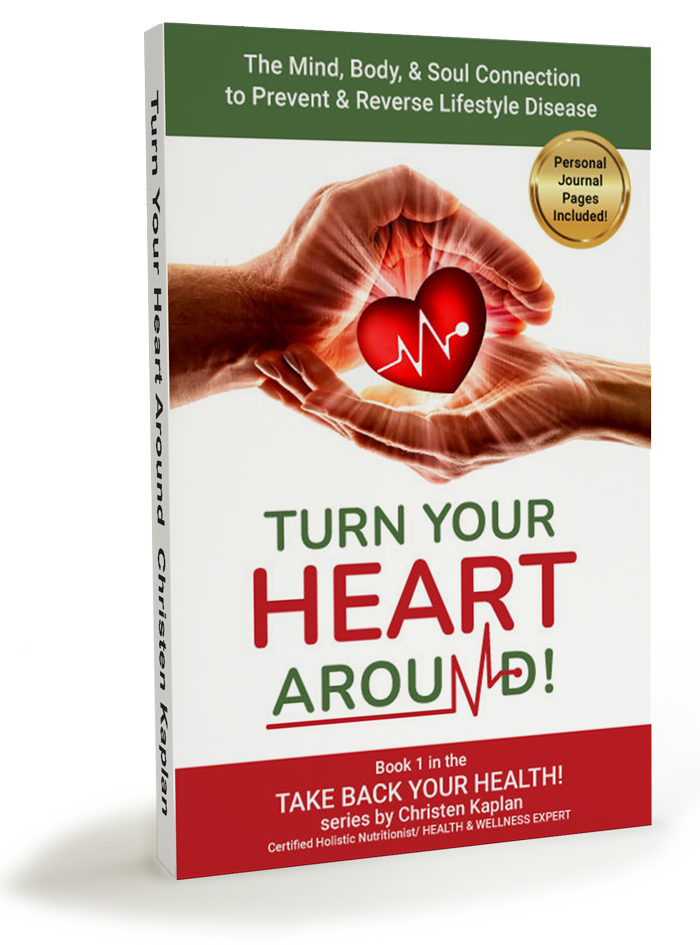 The Mind, Body, & Soul Connection to Prevent & Reverse Lifestyle Disease (Take Back Your Health!)
There is an undeniable connection between your mind, body, and spirit when it comes to reclaiming your health. What you feed your body, how you care for yourself, and the life purpose you set for yourself, all have a profound impact on your emotional and physical well being.
In this book, Certified Holistic Nutritionist and Wellness Expert Christen Kaplan gives you all the tools you need to clear self-destructive mental and physical obstacles. She coaches you on how to feed your body nutrient-rich superfoods that can literally turn your heart around.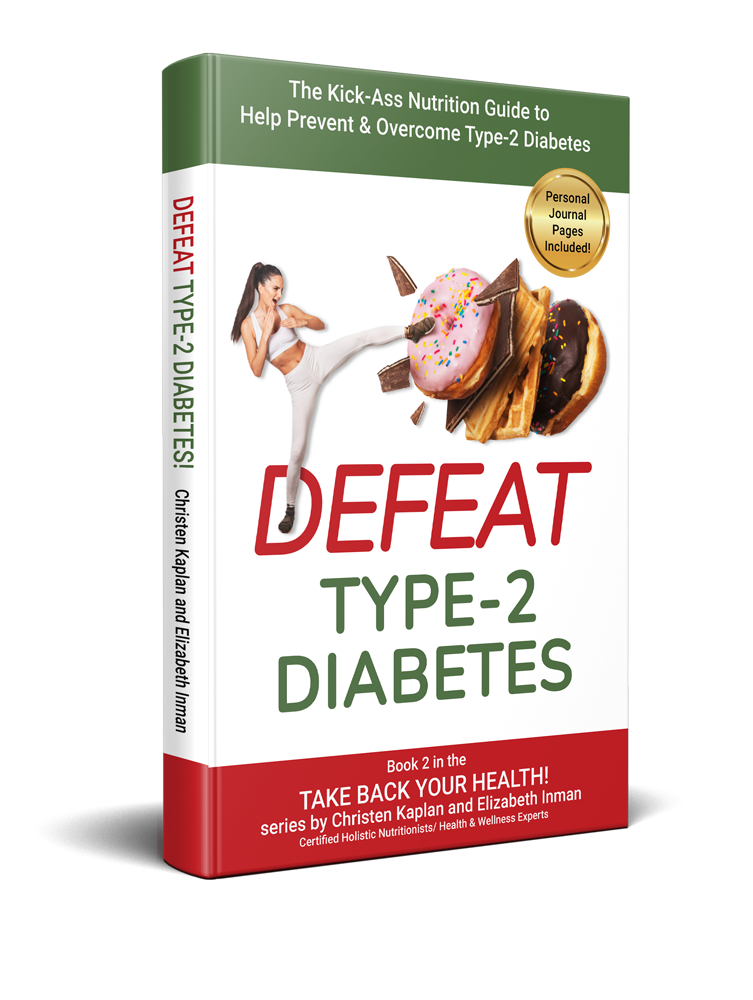 The Kick-Ass Nutrition Guide to Help Prevent and Overcome Type-2 Diabetes (Take Back Your Health!)
In the United States, more than 130 million adults are suffering from either pre-diabetes or diabetes. Over 95% of those diagnosed with diabetes are type-2 diabetics. These people are more than faceless statistics. They are our mothers, fathers, sisters, brothers, children, friends, coworkers, and neighbors. This is a tragedy of epic proportions.
Certified Holistic Nutritionists and Wellness Experts, Christen Kaplan and Elizabeth Inman share personal stories and easy-to-understand information about how food choices affect every organ, every system, and every cell in the body. This book clearly explains how to go beyond self-imposed limitations to be your own advocate and defeat type-2 diabetes — all in a relatable anecdotal discussion that makes us think about the important role of food in our lives.