Oh Oregano! The Super Powers of Oregano
Organum Vulgare, the scientific name for Oregano. This impressive herb is truly a super weapon used not only for its ability to enhance the flavor of your food, but it has hidden powers that most people are unaware of. Oregano can protect the immune system, detoxify, prevent the onset of chronic disease, boost energy, strengthen bones and help prevent diabetes just to name a few.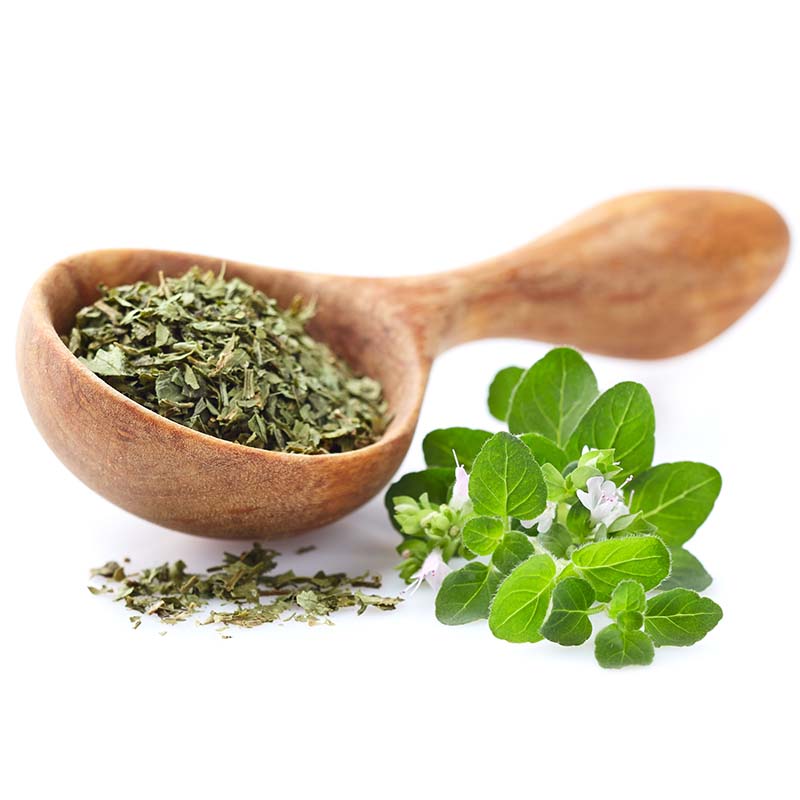 This spice is native to Southwest Eurasia and the Mediterranean. Being Italian, I have used oregano for cooking since I can remember but did you know it has been used medicinally for centuries. It is a natural antibacterial and antiviral which means during the dreaded sick season it's superpowers really come in handy.
I take a drop of pure oregano oil diluted with olive oil at the first onset of feeling like I might be coming down with something and within a day I am back to my normal energetic self.
A closer look at Oregano by researchers and scientist show that Oregano has the properties to fight off bacterial infections and defend the body against bacteria that can attack the digestive track as well as the skin and body.
Oregano is full of fiber which is great for your digestive system. It is also a natural form of omega 3 fatty acids and has been shown to improve cholesterol and support a healthy heart. Rich in manganese, calcium, iron and other organic compounds, oregano helps to detoxify and rejuvenate the body.
Oregano oil contains carvacrol. This active ingredient is the main reason oregano oil is used to treat the onset of a cold or flu. Carvacrol is known to neutralize bacteria cells and eliminate symptoms of a cold or flu. Oregano oil is also known to detoxify and promote healing in the respiratory track and shield the respiratory track from damage.
I could go on and on about the glory of Oregano. This is a staple piece in my cupboard and something I not only enjoy cooking with, but I love the power nature wields in this super-food!
When using Oregano oil, make sure you adhere to the directions for dosage. Pure Oregano oil is very strong, and more is not more. When I take oregano oil, I use literally one drop per 10 drops of olive oil. Always follow the directions on the bottle.
If you have any further questions or would like to share more tips on the use of Oregano, please leave me a comment. I would love to hear from you! Here is to a Healthy 2019!!!